2013 Foal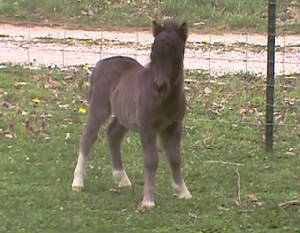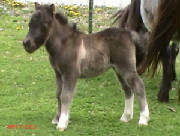 At only 4 days old
This is our only foal for 2013. He is none the less as cute as they come. 19 1/2" tall at birth, sire is Horses Ltd David (little man) and dam is Avalan farms Roan Angel (Pearl).
We were expecting only 2 foals for 2012 and they have both arrived.
Born April 2, 2012 Blue roan colt, 19 1/2" tall at Birth. Dam is Spanky (MFS Spanky Buns) and Sire is LM Hawks Ace N the Hole. This colt is very promising and I would be please to see him in a show home...but a good home is required.
He also has a really friendly and fearless disposition. I expect him to be about 30 to 31" tall at maturity.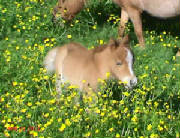 Born April 17, 2012, red roan stud colt. Measured 19 3/4" at birth. He has huge blue eyes and a darling sweet friendly disposition. Dam is Spragues Billi Joyce (aka Shake) and Sire is LM Hawks Ace N the Hole. This little guy is pictured at 4 days old and its too soon to tell what his potential is yet.