Sorrel stud colt born 4/26/06
He is tiny he will be an under 30 I think. His mom is Devary's Misty Molly 33" and dad is Rebel creeks Devistatatingly Maverick 31 1/2. will be AMHA/AMHR
_____________________________________________________________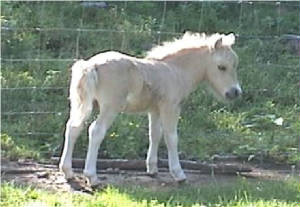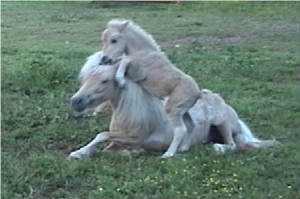 5/22/06 feeling pretty good!
Born 5/5/06 a palomino stud colt. Dam is Windy Woods Showtime Fantasy 33 1/4 and dad is Rebel Creeks Devestatingly Maverick. canon bone measurment is 7" so another little bitty guy, he looks to mature 29 to 30" King was sold to my step daughter, but unfortunately she had some problems and had to sell him.
photo at 10 days old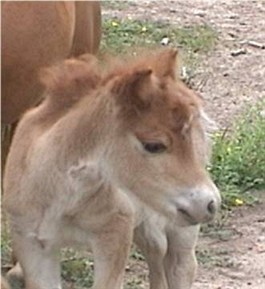 photo a 3 days old
Introducing Our LAST foal of the 2006 season. A lttle red roan (we think) filly Looks to mature around 30 to 31" tall. Has a 7" canon bone measurement at birth. Mom is Westwinds Cheri Wynne and dad is Boones Little Blue Buckeroo. This filly has an absolute doll baby head. cutiest little head I have ever had. She also has very nice conformation. Will be AMHA and AMHR registered. and will be for sale when weaned in October This filly and the black and white filly were sold to Canada when I had my cancer scare...I have really regretted selling this darling filly.