++++++++++++++++++++++++++++++++++++++++++++++++++++++++++++++++++++++++++++++++++++++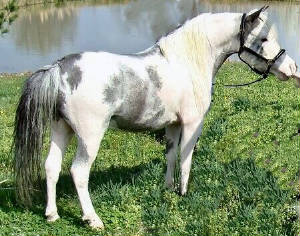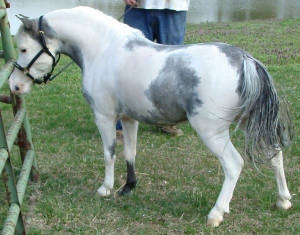 Lonn Mars Eyes of Texas, AMHA and AMHR, 32 1/2" tall. Tex is a very sweet gentle stallion tested to carry the LWO he has produced overo. Very correct stallion with an inpressive pedigree, Sire is ALAMOS STREAKERS MIME son of NFC Impressive Streaker. The bottom side of his pedigree is also good, dam is Havenbrooks Ice Maiden daughter of Hunt House Farms Fire Chief. Tex is the kind of stallion you can produce beautiful foals with. SOLD
++++++++++++++++++++++++++++++++++++++++++++++++++++++++++++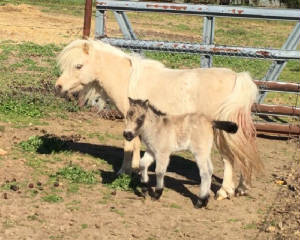 Avalon Farms Tag U R It.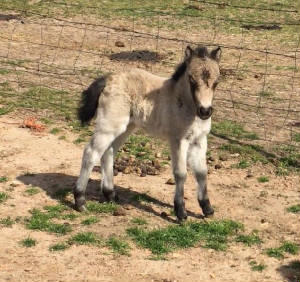 Avalon Farms Shake Gold is AMHA and AMHR registered 32 1/2 " tall and is a palomino mare born 3/22/2010. Goldie is very gentle and easy to work with. She has had 4 foals 2 palominos and 1 perlino and this years buckskin filly. Goldies sire is Horses Ltd David 26 1/2" tall he was AMHA and AMHR top 10 at the World/Nationals and placed 3rd and 5th in good size classes(over 10) Goldies sire is a smokey black pinto, which is where her palomino color comes from. Her dam is my favorite mare Spragues Bili Joyce, who is a Brewers Orion Royale granddaughter. I am offering Goldie with her 2018 buckskin filly as a package, SOLD.
+++++++++++++++++++++++++++++++++++++++++++++++++++++++++++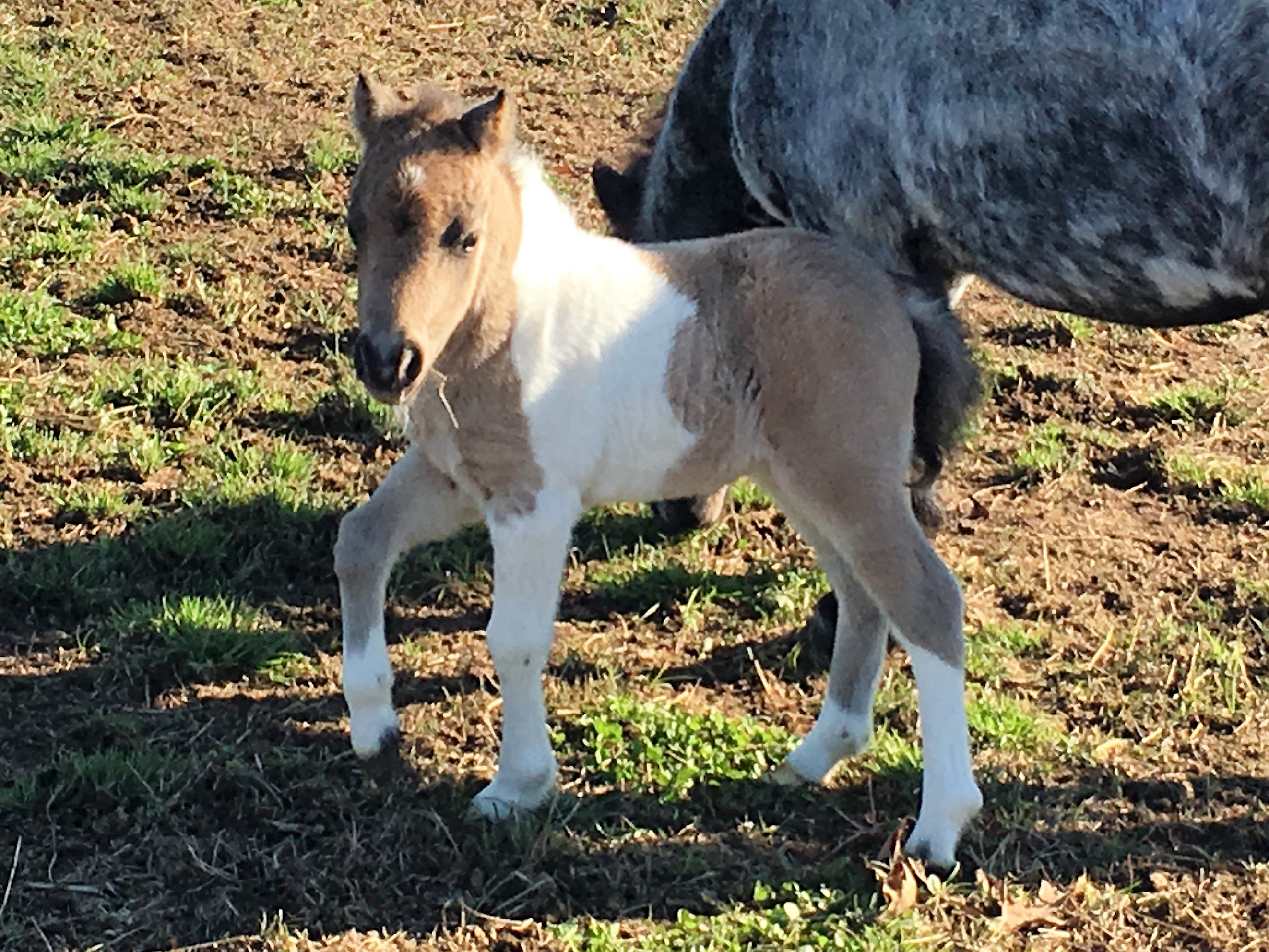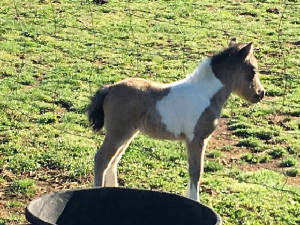 Avalon farms Painted Moon, is AMHA and AMHR registered, born 3/28/17, she is approximately 27" tall and I expect she will mature around 30 to 31" tall. She is a buckskin pinto. Her dam is Tripple K Aspen Blue Moon 32" a blue roan and her sire is Horses Ltd David 26 1/2" smokey black and white pinto. Her sire was shown and has multiple wins including the AMHA and AMHR World/National shows where he place 3rd and 5th in classes with 10 or more in the class. I will be getting new photos of Moon as soon as our weather gets warmer, for now I am putting up her foal photos I am asking SOLD
***********************************************************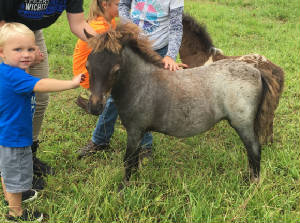 Avalon Farms Misty Morning, AMHA AMHR registered born 4/9/17 is I believe a Smokey black/blue roan filly. She is approximately 29" tall and I expect her to mature between 32 and 33" tall. She is sired by a 28" smokey black Stallion Triple K Cinic's Mr Majestic, and her dam is Avalon Farms Roan Angel, a 33" blue roan. Her sire has a Show record in AMHR and was All star in halter. Her dam is from Circle S breeding. Asking $1000. PRICE REDUCED TO $800
Thank you to our new owners!